Explore the ultimate Haka experience: energetic and authentic!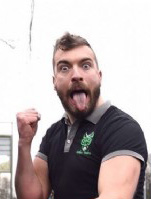 Haka is a ritual dance of the Maori originating in New Zealand. This age-old tradition harnesses the intended power of the ancestors to welcome, to battle, but above all, to unite. Robert and Frank Bouman, the founders of Haka Workshop, learned the traditional dance from the Maori. Immersed in the culture and traditions of the Maori, the foundation was created for truly authentic Haka workshops. These unifying and original workshops are suitable for everyone: from a powerful start of the day to an extensive team-building focused session. Experience the unique Haka journey!
Why to choose for Hakaworkshop.nl?
Professional guidance
Energetic workshops
Inspiring and motivating
Workshop certification